Andhra Pradesh has been demanding a Special Category status for its state from so long ever since the bi-furcation carves out Telangana along with capital city Hyderabad. Taking the cue from Jallikattu protest, that if people stand united for the cause and fight with determination for the cause then everything can be achieved.
A special status is given to state based on parameters like low population density, economic and infrastructural backwardness, non-viable nature for state finances, hilly and difficult terrain and strategic locations. States under this category are not in position to mobilize resources for their developmental needs.
During the past few years, requests for special category status have been received from states like Bihar, Jharkhand, Andhra Pradesh, Telangana, Goa, Orissa, Rajasthan and Chhattisgarh
Special status for the state was promised by congress government to the state and by the Prime Minister Man Mohan Singh on the floor of parliament in February 2014 to put the state's finances on a 'firmer footing' during the state bi-furcation and also by the government BJP during the 2014 election campaign at Tirupati. However there has been no progress on this issue.
Post- bifurcation it was raw deal for AP as it had no capital, no infrastructure and no institutions in Andhra and the state was finding difficulty to mobilise resources to build new capital. So from that time Andhra was seeking to get special status. Even after the promise from congress government and BJP no progress has been developed. However, Andhra Pradesh was only granted special package by centre for its development.
Andhra youth has called for silent protest on January 26, 2017 at Vishakapatnam's iconic beach RK. But Police has clarified that no protest will be allowed as the permission will not be granted as Republic Day celebrations will be taking place.
Telugu Actors and Politicians are coming forward in support, Pawan Kalyan said "Politicians who are high on business interests and low political commitment have denied AP its promised special status. I strongly believe its politicians who have compromised, but not general public. If political class of AP had shown same kind of solidarity, Andhra would have got its promised special status long back."
Andhra Pradesh's principal opposition party, the YSR Congress party Jagan Mohan Reddy has also extended support for protest.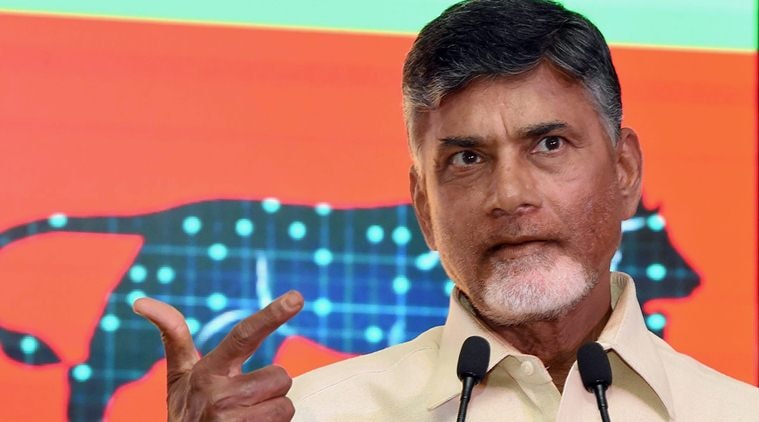 Andhra Pradesh CM Chandra Babu Naidu in a press conference in Amravati, Naidu affirmed that there are no such similarities between jallikattu and special status. Without using anyone's name Naidu said why we should take up jallikattu style agitation? I'm tactfully and strategically going ahead. Have I compromised on anything? We have got special economic package akin to Special category, then why this fight now," CM said
He further added, "I will myself strongly fight if any injustice is done to the state."
. The demand for special status has drawn attention of people and also actors are coming forward in support. Now it is to be seen how this issue will unfold in coming days