In yet another tragic, heart breaking incident, a 24 year old engineering student, Arjun Bhardwaj committed suicide by jumping off the 19th floor of his suite in hotel Taj Lands End, Mumbai on Monday. He had checked in to his suite on Monday morning and jumped off the window a few hours later. Security guards went out to investigate as soon as they heard a loud crash and found his lifeless body staring into their faces.
A preliminary investigation revealed that he had checked in to the hotel, prepared to commit suicide. A few hours prior to his suicide he had posted a gruesome tutorial on tips to commit suicide which had a detailed explanation of the suicide process on his facebook handle. He was seen in a bathrobe, smoking and drinking and said "See you guys on the other side" before the video ended. According to reports, he had been suffering from depression and had written a suicide note, portraying his hatred for life.
It was an extremely strenuous process retrieving his body as he had fallen on the 11th floor terrace and workers had to crawl through the ventilator shaft in a cautious manner in order to do so. The body has been sent for a post mortem analysis.
Arjun's father, a businessman was worried about his whereabouts and his state of mind after seeing him a few days back. He seemed to look dull and unenthusiastic. Despite this his father didn't really bother and never expected him to take this drastic measure.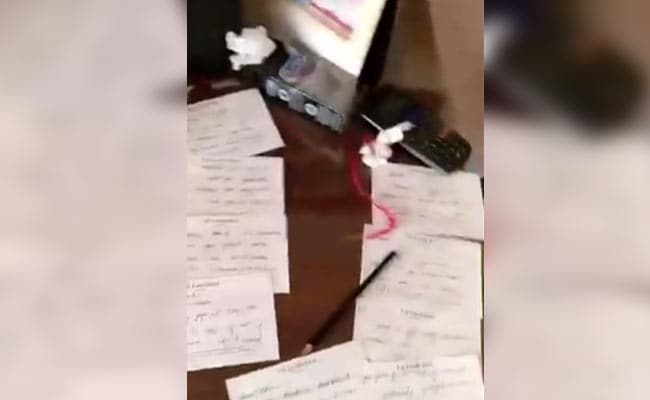 Condolences poured in for the bereaved family from all quarters including the Mumbai police and the authorities of the Taj hotel. "Deeply bereaved with suicide of a young boy in the city. We urge the youngsters to reach out to us #WeAreListening.", the Mumbai police tweeted. A spokesperson of Taj said "We will extend our full cooperation to all the investigating authorities concerned. Our heartfelt condolences are with the family of the bereaved."
While the exact cause of the suicide is yet to be determined police suspect that his depression and the fact that he was an addicted prompted this.
TragicIncident                    NoToSuicide