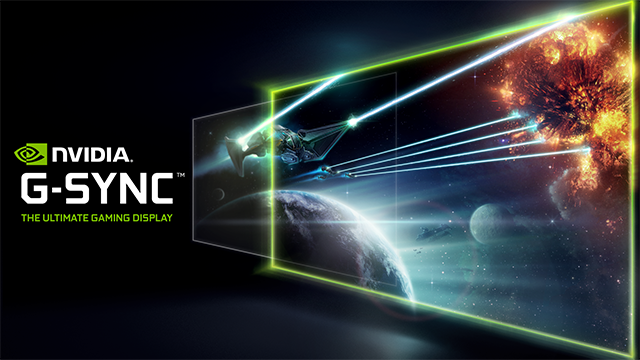 NVIDIA's new G-SYNC was amazing, and it completely eliminated screen tearing. The new, advanced version of G-SYNC is G-SYNC HDR, which features HDR along with G-SYNC capability. You might say that there are already monitors that feature both G-SYNC/FREESYNC and HDR, but G-Sync HDR also has near-zero input latency compared to other HDR Displays and promises fluid and responsive gameplay, according to NVIDIA.
The delay
PCGAMESN reported that G-SYNC HDR displays will be delayed till 2019. They were in touch with AOC at Gamescom, who told the site that they had their AGON 3 series G-SYNC HDR Displays planned for release in 2018.
NVIDIA at CES 2017 placed the release of G-SYNC HDR displays sometime in Q2 2017.
But, AU Optronics, ASUS's display manufacturer won't be ready for production of their Quantum Dot displays until December of 2017. Taking this into account, the release of G-SYNC HDR displays should not be expected until Spring 2018.
SDR vs G-SYNC HDR
Here is a comparison of SDR, and G-SYNC HDR.
As you can see, the difference is amazing. The colours are way better, blacks are blacker, everything is just way more detailed. It looks absolutely breathtaking.
Keep in mind this is a simulation of HDR, which you're probably watching on a non-HDR display. The actual HDR experience is way better and looks absolutely phenomenal.
Conclusion
In conclusion, the monitors will be great, and fans just can't wait for it. We just have to be patient with the release. AMD too will have their Freesync 2 HDR displays ready, and only time will tell if G-SYNC HDR is better or Freesync 2. Stay tuned for more updates.