There have been many rumours of the GTX 1070 Ti around the Internet, and fans are excited about it. Here's everything we have so far on it, with possible specifications, price and benchmarks. It seems to be an excellent competitor against the AMD Radeon VEGA 56 and 64.
Possible Rumoured Specifications
Here are the possible rumoured specifications of the GTX 1070 Ti, as per MyDrivers.
| | |
| --- | --- |
| VRAM | 8GB GDDR5 |
| CUDA Cores | 2432 |
| Memory Bandwidth | 256GB/s |
| Base Clock Speed | 1607MHz |
| Boost Clock Speed | 1683MHz |
| TDP | 180W |
| Power Connector  | 1x 8 pin |
| SMUs | 38 |
| Cores per every SM | 64 |
| Manufacturing Process | 16nm |
The GTX 1070 Ti is rumoured to have 512 more CUDA Cores than the GTX 1070 and has higher clock speeds. The TDP is 30W more, rated at 180W. It appears to be pretty close to a GTX 1080, but without the GDDR5X memory type, and 25% lower memory bandwidth (GB/s)
Price
The GTX 1070 Ti has rumoured to be having an MSRP of around $429, almost 15% lower than current prices of a GTX 1080. The AMD Radeon VEGA 56 and 64 are priced at $400 and $500 respectively, but current demand is higher than the supply and the prices are at an upwards of $500 for the VEGA 56 and $600 for the VEGA 64. (This is normal, and will probably happen with the GTX 1070 Ti as well!)
Benchmarks
There have been no leaked benchmarks up till now, but according to Game Debate, keeping the specifications in mind the performance can be expected to be only 5% slower. In my opinion, this couldn't really be true because then there would be no good reason to go for the GTX 1080 over the GTX 1070 Ti. I expect performance to be at least 10% slower than the GTX 1080, but this is just a ballpark.
Possible Confirmations
Recently, GIGABYTE posted this image on their Facebook page:-
It was later removed, possibly because of NVIDIA asking them to do so. But the image was grabbed by several websites.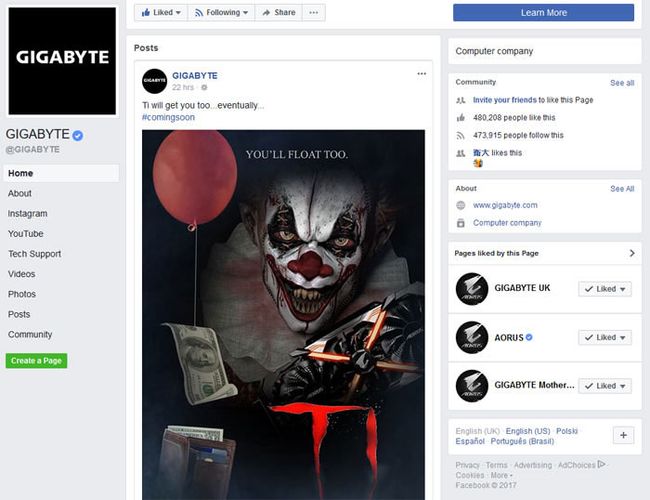 Guru3D's Hilbert Hagedoorn has confirmed that the product does exist, under the name Ti. He also confirmed that the GPU will be based on GP104-300. (Read the full article by Guru3D here)
Release Date
The GeForce GTX 1070 Ti is rumoured to launch next month, October 2017. (Read the full article by Guru3D here)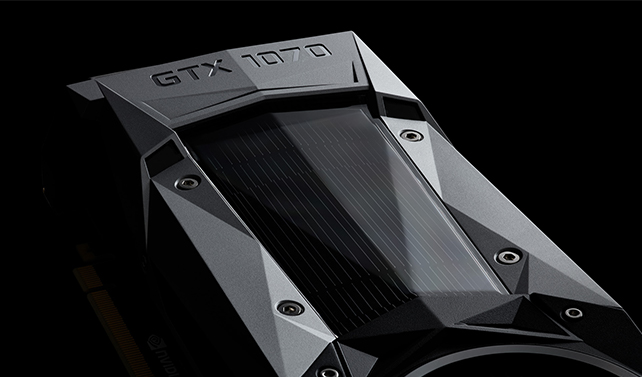 Conclusion
In conclusion, the GTX 1070 Ti could be an excellent competitor against the VEGA 56 and 64 released recently by AMD. Only time will tell if it is, though. Stay tuned for more updates.