Call of Duty returns to its historical roots with Call of Duty: World War II, a blockbuster experience from Sledgehammer Games. From the beaches of Normandy to the Hürtgen Forest, experience a dramatic story highlighting some of the most dramatic and iconic moments of World War II as a young soldier who is facing the unforgiving reality of war alongside his brothers in arms.
The release of the final game is scheduled on November 3, 2017, for PlayStation 4, Xbox One and PC.
Details
The private beta is divided into two parts, Weekend 1 and Weekend 2
Weekend 1 will be only for PlayStation 4 users, which starts at August 25 10 AM Pacific Time. This converted to IST (Indian Standard Time) is 10:30 PM, August 25. 
Weekend 2 will be available for both PlayStation 4 & Xbox One users and will start at September 01 10 AM Pacific Time.
Call Of Duty: World War 2 Private Multiplayer Beta Weekend 1 and 2 will not be available for PC players, but there is a possibility of PC players getting a private beta later.
In order to play the private multiplayer beta, players are required to pre-order the Digital Deluxe edition of Call of Duty: World War 2 on their respective platform. Upon buying the game on PSN or Xbox Store, you will automatically be able to play the private beta when the private beta starts. If you buy the game on retail stores though, you will get a beta code which can then redeemed at the game's official site.
War Mode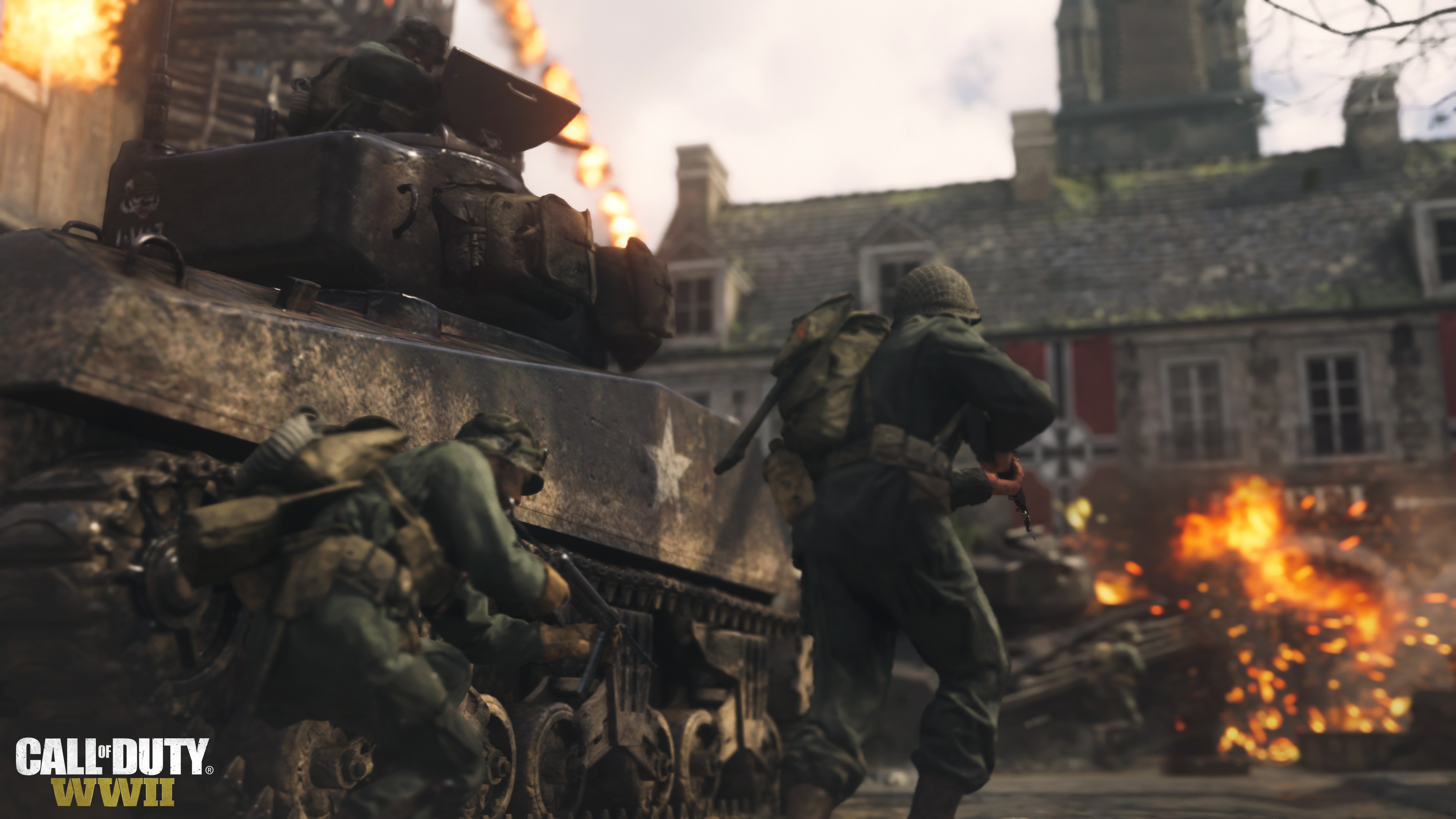 Beta participants will experience the all-new War Mode where players must work as a team to defeat the enemy. This narrative-driven Multiplayer experience immerses players in iconic World War II battles. Allied and Axis forces clash in a team-driven assault and defend missions for key strategic objectives.
Divisions
Divisions fundamentally redefine how players invest in their Multiplayer career. Reimagining the create-a-class system, players choose from five iconic World War II divisions each with specific basic combat training, division training and weapon skills. This streamlined approach to Multiplayer gives players the ability to reinforce their individual play styles while dominating the enemy in the world's greatest conflict.
What's included in the Beta, and what's not
The beta will feature the following:
Divisions: Armored, Mounted, Infantory, Airborne and Expeditionary.
Progression: Limited Weapons and Equipment.
Modes: Domination, Hardpoint, War, and Team Deathmatch
Maps: Three maps, including Pointe Du Hoc, Ardennes and Gibraltar
And what is not in the Call of Duty WW2 beta:
Customisation features
Supply Drops and Loot
Ranked Play
Progression

Conclusion
Call of Duty fans are eagerly waiting for the release of Call Of Duty: World War 2. The game seems to be phenomenal, and people are very much hyped about the multiplayer beta. Only time will tell if it lived up to its hype. Stay tuned for more updates.