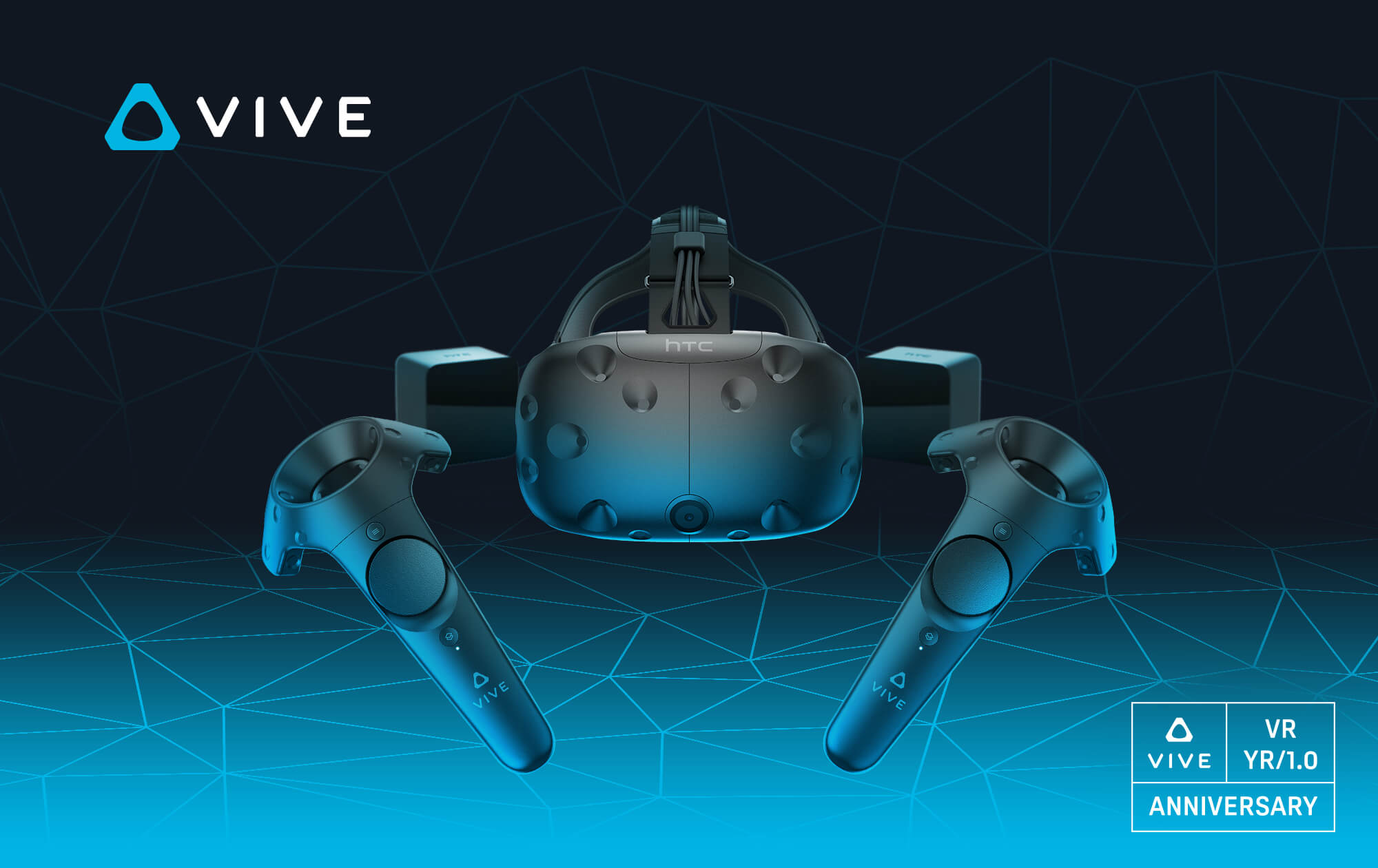 VR is now more affordable with the HTC Vive being priced at $600 instead of $800. Just a couple of hours ago, HTC has dropped the price of its Vive VR Headset to $600, bringing it closer to the Oculus Rift's price of $500 (with touch controllers).
Oculus Rift will be priced $500 after the Summer Sale is over. Right now, you can get the Oculus Rift and Touch bundle for $400.
HTC said that they feel they have delivered the best VR system, and their sales numbers are very good and they are comfortable with the market-share. They expect to increase this after dropping the price to $600.
The HTC Vive Deluxe Audio Strap is said to be a must-have for HTC Vive owners. The strap is way more comfortable, and a tremendous improvement over the original headset's strap. But, HTC will not be bundling it with the HTC Vive, and it will be sold separately.
Specifications of the HTC Vive
| | |
| --- | --- |
| Display | OLED |
| Refresh Rate | 90 Hz |
| Resolution | 2160×1200, 1080×1200 per eye |
| Field Of View (FOV) | 110 degrees (approx) |
| Latency | 22ms |
The HTC Vive has a 2160×1200 resolution, which is way better than the PSVR's 1920×1080 display. The PSVR only has a 1080×960 resolution for each eye as well, while the Vive and Rift feature 1080×1200. The Oculus Rift has the same resolution as the HTC Vive.
You require a GPU performing equivalent or better than a GTX 970/R9 270 for optimal performance in VR. However, it is possible to play with a GPU like the GTX 960, or the GTX 1050 Ti, but the quality would not be as good.

HTC VIVE Price – Where to Buy
In the US, HTC Vive can be bought for $600 on Amazon.
In India, the price is now ₹65,990 (around $1000) , but still way cheaper than the original ₹90,000+ ($1400+ price tag)
It can be bought here, on eBay. Don't worry, the seller has a good rating.
Conclusion
In conclusion, It was a good decision by HTC to make VR more affordable. We only hope that prices become more affordable in India, below ₹50,000 at least.
Stay tuned for more updates, and a full comparison of the PSVR, Oculus Rift and the HTC Vive.