Fitbit the world's leading fitness wearable's is now acquiring the struggling Smart Watch maker . With this , Fitbit will be taking over the intellectual properties of Pebble which has now received a multi million dollar funding during its Kickstart campaign. Reports also suggests that the Fitbit is going to acquire Pebble for a small amount and the product line of the Pebble will be closed down when Fitbit will absorb its software and the other intellectual properties.
 It is reported that Pebble was struggling since its starting days and was searching a potential buyer for quite some time now and with the increase in the financial difficulties it seems that Fitbit emerged as a savior. The company Pebble has said that it has paid 25 % of its staff and with the money after acquisition will ease out the payments which were tight even after the 2 rounds of funding in 2015 and 2016 which cumulatively raised $ 26 million.
 An insider from the Pebble says that , "Eric Migicovsky  , Pebble CEO rejected 2 major offers coming its way from Citizen and Intel , who approached Pebble with $ 740 Million and $70 Million."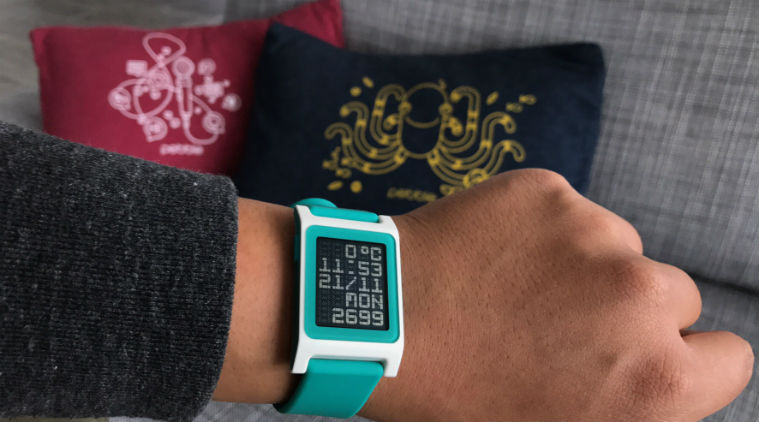 And now with Pebble being acquired by Fitbit for an amount between $34 and $40 Million , which will barely covers the debts incurred by the company as it has closely $ 28 Million in debt.
With Fitbit being the King in the Wearable's sector , it is still leading the market since last year. Though it has seen a drop in   Quarter 3 earnings , which has generated 'below expected revenue' which was majorly due to the production issues of the company's new Product Flex 2 Wristband.
A stiff competition to Fitbit is the Apple Watch which is also on the top position , and with Pebble struggling for so long and being acquired by a Fitbit should not come much as a surprise!